19 November 2018
The company of Finpublic has launched its information and service portal in India — Radja Credit. It helps citizens to find the most profitable credits offers. Borrowers can apply online and get money with no need to leave the house.
India is the tenth country of Finpublic presence. Prior to India, the company has successfully established itself in Russia, Brazil, the USA, Mexico, Spain, Poland and many other countries.
The company's key task is to build the most convenient service for easy selection of best credit offers. Therefore the company's specialists study the local markets carefully and accumulate an extensive base of lenders. Any user of Finpublic websites can choose a credit offer that best suits his or her requirements.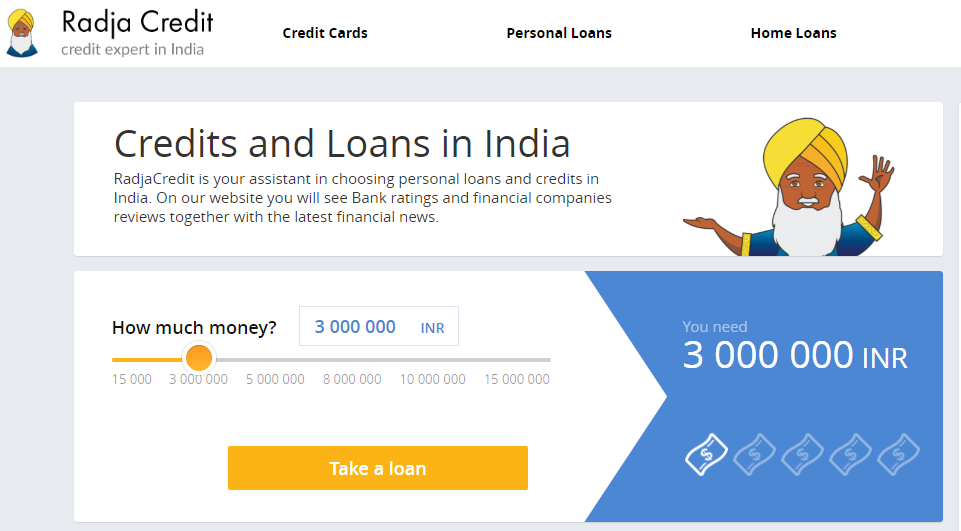 For example, the Indian website Radja Credit offers a special electronic sorting system. While scrolling the entire list of variants users can mark offers that they would like to learn in details. Those variants are displayed on a separate page, where you can compare them by various parameters: the sum of the loan and its term, interest rate, the chances of approval, etc.
The system is very convenient and time saving. Besides, it helps to meet the requirements of various clients, because some of them are looking for loans with low interest rates and others don't find this parameter significant, because they want the loan to be as large and long-term as possible.
By clicking on a certain loan a user can read the company's terms and conditions in a special box. It includes the key credit conditions, requirements to borrowers and ways to obtain and repay the loan.
Comments and opinions of other lenders, who have already used the company's services, can be useful while choosing the right credit offer. Sometimes the comments contain relevant information which helps to select the right credit organisation.