Finpublic - advertising for financial companies and banks
Request a call

1
Million
Unique Visitors Per Month

150
thousand
loan Applications per month

70
Satisfied banks and financial companies
Top platforms
More than 10 thematic platforms on Finance
large amount of traffic
The total audience coverage is more than 1 million visitors per month, the average conversion to the borrower is more than 30 %
The low cost of borrowing
The cost of our services corresponds to the KPI of our customers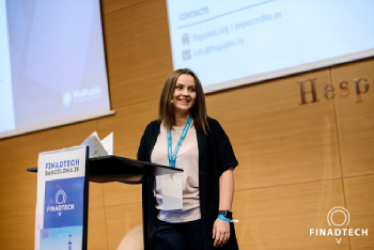 09 December 2019
One more year Finpublic attended the largest conference in affiliation in the Fintech sector in Europe, organized by LeadGid affiliation network. This event took place in Barcelona on November 11th-12th, 2019 and welcomes the largest representatives of the financial sector: banks, non-banking financial institutions, Fintech firms and major affiliates.

Review from CityAds Media
CityAds Media has been a leader in the financial vertical for many years. Dozens of customers trust us the most important stage for any business is to attract customers. In this work there are no trifles. It requires us to use all the accumulated expertise, close attention to detail, modern technological solutions as well as reliable partners - providers of quality traffic. With partners such as FinPublic, we are always confident that our forecasts for traffic volume and amount of conversion will come true. In preparing the report on the advertising campaign, we will be happy to demonstrate the sources of traffic, among which FinPublic will be the leader in performance.
Romanenkov Alexey Vladimirovich, Managing Director

Review from MoneyMan microfinance
We are grateful to the FinPublic team for the good work and generating the most effective outcomes in pursuit of our mission. The company was able to fulfill all our needs using a variety of tools and demonstrating high professional standards. The result of fruitful cooperation was high-quality traffic with a high conversion Rate. I can recommend FinPublic as a reliable and honest partner. Good luck and best wishes for prosperity.
Boris Batin, General Director

Review from Linkprofit
Working with the guys from finpublic.ru, you always wonder how quickly they accomplish the tasks. We are very pleased that we have been partners for more than 3 years. We are always pleasantly surprised by the quality and volume of traffic from them. Special thanks to the manager Margarita, for the high level of professionalism, activity and responsibility. I wish the company growth and prosperity! We hope for long-term mutually beneficial cooperation.
Michurina Tatyana Yuryevna, Executive Director

Review from Doaffiliate
Doaffiliate has been successfully cooperating with Finpublic for about 2 years now, and there has been nothing but positive emotions and good feedback.
These guys always provide a 100% traffic quality and volume. Their employees are a real team - always quick and very efficient with the response, ready to help you with everything.
We are very pleased with this collaboration, and we hope for the bright future of it, wishing the Finpublic team success in achieving all set goals.
Oksana Voronko, Publishers Manager Doaffiliate

Review from the Lime Zaim microfinance
We started to cooperate with FinPublic not so long ago, but our startup was very productive. That is the team that constantly strives to improve its performance. We hope for a long and productive relationship in the future.
Leonovich Mikhail, Director of Marketing

Review from the Ccloan microfinance
We thank FinPublic for expeditious work, great professionalism and carrying out designated tasks. Your team has been providing us with high-quality traffic for more than two years, and we hope that we can further strengthen our fruitful cooperation. We would like to highlight your manager Anastasia for a high degree of responsibility and charm. We wish you never stop and continue your professional growth!
Merey Kobeshev, Marketing Director

Review from LeadGid
We work with the company FinPublic for several years. Always showed themselves as professionals in their business. Questions are resolved promptly, the quality of traffic at a height and we're not ashamed to show this company to our advertisers. We also work with foreign markets - Spain, Kazakhstan. We hope to further develop the financial direction around the world together.
Nikita Zaitsev, Head of Development

Review from Affiliate44
In the short time that we cooperate with the company FinPublic, we have already managed to make sure of their reliability and seriousness. A competent approach to business and the proposal of effective schemes distinguish them in the market of advertising services. Much attention is paid to work with the client and professional service, to get an urgent answer to any question is not a problem. We will recommend FinPublic to colleagues.
Rafał Szunejko, Head of Affiliate Marketing

Review from Adservice
Our collaboration with Finpublic has been excellent and proactive from the beginning. The Finpublic team has been able to promote our network of clients in the financial industry with very good results. We have always received very good treatment from their employees who have always been able to respond quickly to any issue and have always provided us with quality feedback, which has helped our financial clients to improve their results. Finpublic is a great quality partner!
Pablo Anton, Digital Media Manager

Review from AdGoals
Finpublic and its highly qualified affiliate managers stand out for their speed and kindness when it comes to solving daily issues and inspire us and demonstrate their professionalism - it has been key to a very successful cooperation
Gertrud Lepik, Publisher Manager
Finpublic is a team of professionals with extensive experience in financial services advertising.
Our task: to form a business strategy that is suitable for your company on the Internet.
Our advantages: thanks to an integrated approach, the solution of your business problems will be the fastest and most effective.
We are trusted by large financial companies in the market.