10 July 2019
We have updated the design of the site showcases, which will help users to choose the best offer among Spanish MFIs.
What's new?
We have updated the look of the showcases with MFIs offers in Dinerorapidonet.es. Now they have become easier to read and user-friendly, looking like personal business cards for each MFI on one site.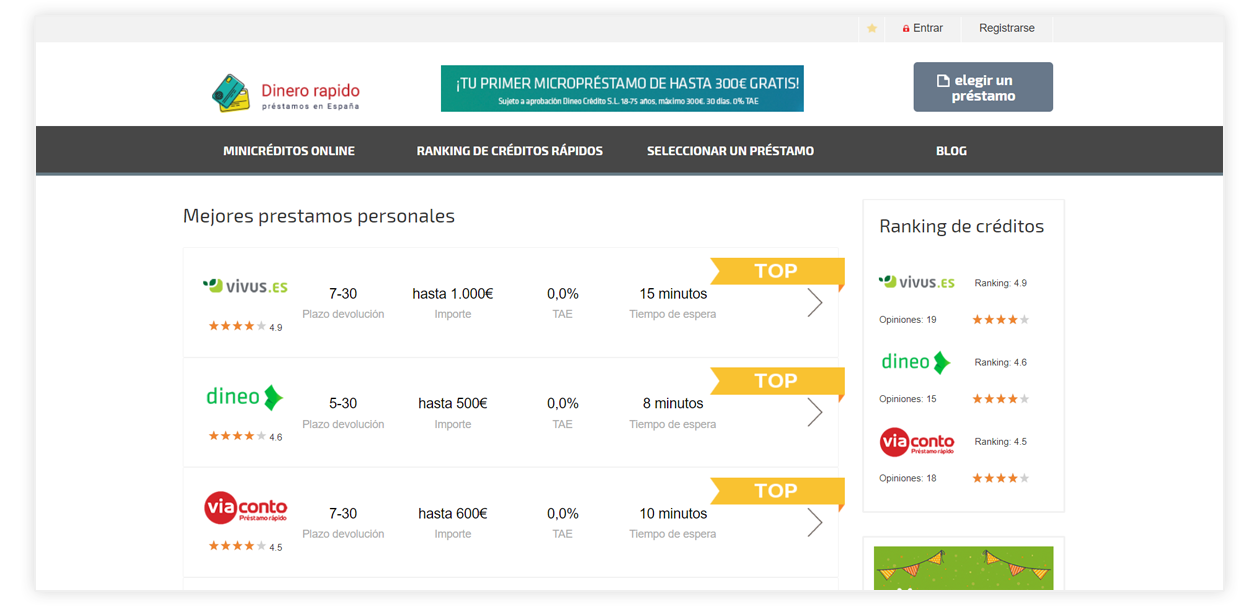 Each card offers the key information that our users need when deciding what loan they should apply for.
These cards contain such as: The MFIs rating, the repayment period, the loan amount, the average interest rate and the period of consideration of applications for a loan.  All this allows us to concentrate and target our users for conversion to MFI.
We are constantly following trends in the world of web design and usability to make the most effective use of our resource to improve conversions. Thanks to the statistics of our users' behavior on the site, which we receive from various metrics, we form an effective conversion sales funnel.  All this gives us the opportunity to earn more, increasing the rating of both our partners' businesses and ours.
Follow the updates on our website - Dinerorapidonet.es work and earn with us right now! To cooperate with us, just fill in a simple form and our managers will contact you shortly.