18 October 2018
The Estonian site of Hilton Tallinn Park hosts the Finadtech from November 5 to 6 - the largest financial industry conference on marketing, where FinPublic will serve as a media partner.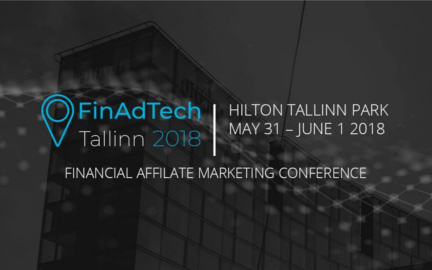 That event will bring together representatives of financial institutions, microfinance business, various Fintech services, advertising agencies and webmasters of Europe.
The first day of the conference will be quite busy. All trends and the main news of the European credit market will be discussed in the morning.
Then, experts will tell how to attract borrowers in Africa, Latin America, and Asia, and also outline the peculiarities of legislation in these countries. At the end of the day, headliners will present new products in the Fintech area and provide discussion on the introduction of new systems into real business models.
The second day of the conference involves communication with webmasters and market participants, as well as a series of lectures on the development of artificial intelligence.